Seasoned financial, strategic, and operational professionals
Our team consists of highly qualified investments and corporate banking professionals who average more than 20 years of experience in the financial and industrial industry.
Team members, Partners and Advisors,  have gained wealth of experience in American and European financial centres such as London, Paris, Monaco and New York with extensive fund raising and M&A transaction experience from pervious positions at major global financial institutions.
Dey Capital team members have graduated some of the most prestigious schools and universities in Europe. We proudly count in our team alumni from :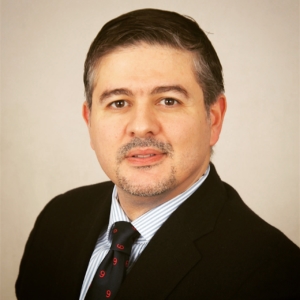 Hichem Bouchouareb
Partner
Hichem started his career in Paris with ADI Gestion before joining HSBC where he successively held the positions of Product Engineer and Investment Adviser (for both institutional and private clients).
After six years with HSBC Global Asset Management Hichem moved to Société Générale in Monaco where he developed a Maghreb and non-French speaking sub-Saharan desk. In 2008, Hichem eventually joined Compagnie Monégasque de Banque (CMB).
Hichem graduated from ESCP Europe Business School and holds a Master Degree in International Law from Paris Jean Monet Law School.
Dey Capital
Fayçal Khalef
Partner
Fayçal started his career in Paris at Schneider Electric where he was in charge of the financial control for the five African subsidiaries including Algeria.
Then he joined British American Tobacco in Algeria as Head of Legal, Corporate Affairs and Regulatory.
Fayçal graduated from HEC Paris and holds a Master Degree in International Business Law from Paris Panthéon Law School.
Dey Capital
Omar Berkouk
Senior Advisor
Mr. Berkouk started his career in 1982 at Paribas Bank's Project Finance team for MENA region. He moved in 1988 in the London based Capital Market team of the bank. He then served as VP of Equity Derivatives & structured products at Morgan Stanley and as a Director level with Indosuez.
He joins Dexia Asset Management's unit as Executive Director and eventually joined UBS before starting a new role with Algerian Insurance company Alliance Assurances as Special Advisor of the CEO.
Mr. Berkouk graduated from Toulouse School of Economics and Paris Dauphine.
Dey Capital
Nicolas Gabris
General Manager
After a banking experience with UBS and a deputy CFO position at Hypromat, a Swiss family-controlled company active in the automotive industry, Nicolas worked for more than 13 years as a tax lawyer for the state of Neuchatel in Switzerland. In 2015 he founded Goldbach Capital, a Swiss wealth management company.
He has developed an extensive network among entrepreneurs and investors, as well as with corporations and government authorities both in Switzerland and abroad.
Nicolas graduated in Economics from Neuchatel University.
Dey Capital